Meet Founda Health: Arturo
It's always nice to get to know the faces behind the technology. This time, we sat down with Arturo, Tech Lead at Founda Health.
Arturo calls himself a Node.js carpenter. He joined Founda in March 2021 as a Senior Software Engineer, and now he leads one of our squads. We talked with Arturo about what attracted him to Founda in the first place and what he values here the most.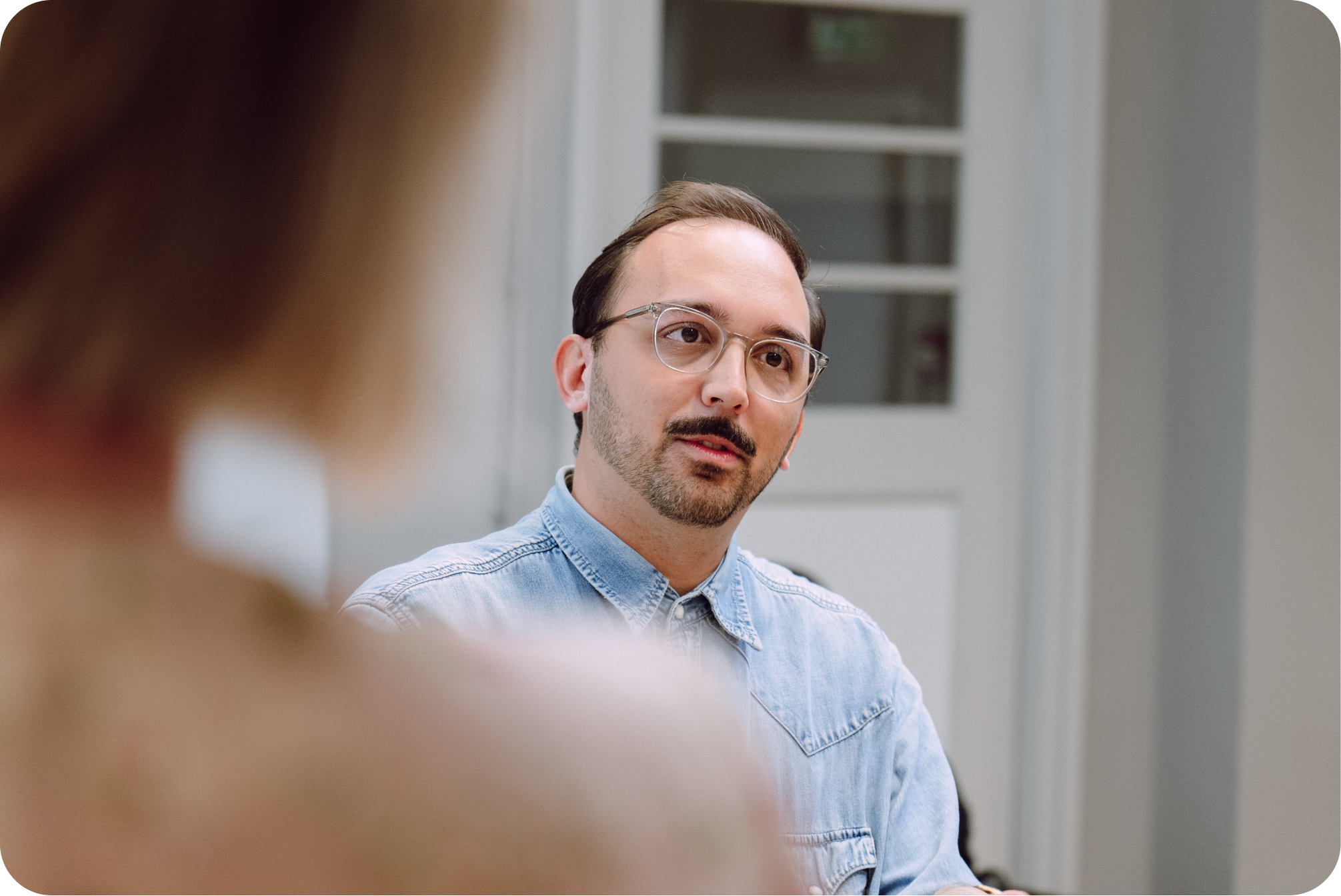 Hey there! Thanks for talking with us today. We wanted to get to know a developer's perspective on why Founda is an interesting company to work at. Could you please share your thoughts about it?
"Hi! Sure, No problem. Interesting enough, we had a discussion about it with other team members a few days ago, so I thought about it and for me there are three big reasons."
Ha, you came prepared. Impressive.
"The first reason is the purpose – it is morally correct what I am doing. This platform is going to help people to improve quality of life. In the end each of us could benefit from it. Let's say I am on holiday in Ibiza and a bee stung me. And when I get to a doctor, data about me is already available there. No standard questions asked, no time wasted."
Was purpose the main thing that attracted you to Founda Health in the first place?
"That was a big part, and also the technology. During interviews I learnt that the main architecture was clean and clear, which is not always the case. The concept that we're implementing is simple but powerful. In the beginning I thought it was too good to be true, but it is what actually has been happening. And the tech stack is modern, we don't work with obsolete or outdated tech. I'd have chosen the same stack. The chance to work with new technologies makes day-to-day activities much easier. Pipelines are easy, intuitive, and powerful. So a modern, good set-up so far!"
What about legacy code?
"We don't have a legacy system per se. Given the age of the platform, it is not a maintenance, it is more like consolidations from time to time. Of course, there is always less modern tech in a picture. In our case, for example, systems from hospitals are not so advanced. You cannot escape it, but it brings challenges. How can we help with the integration? It is an interesting problem to solve. Intellectually challenging."
Would it be fair to say though that when connecting more healthcare providers and applications to the platform are similar routines?
"We don't have a lot of repetitive work. I agree that doing the same thing over and over again makes you tired and doesn't keep you 'sharp'. Our workload is fresh and abundant. So far, no copy/paste, and we already had a couple of integrations. We are driven by medical standards, and to a smaller degree parties take the liberty on how to use these standards. Now we do a lot of customisation, because of all the different standards and technologies used in the industry. But by driving the industry to one standard, there will be less customisation in the future – which will enable more smooth integrations and interoperability.
Another important topic for me related to technology is the ownership that you get over your work. Compared to other companies, you have much more ownership of your tasks. Everyone is treated as an adult, with trust. Of course, that gives you more responsibility. You need to put your mind to it and be creative and choose what is the best solution to the problem. It makes you an owner of the chosen solution."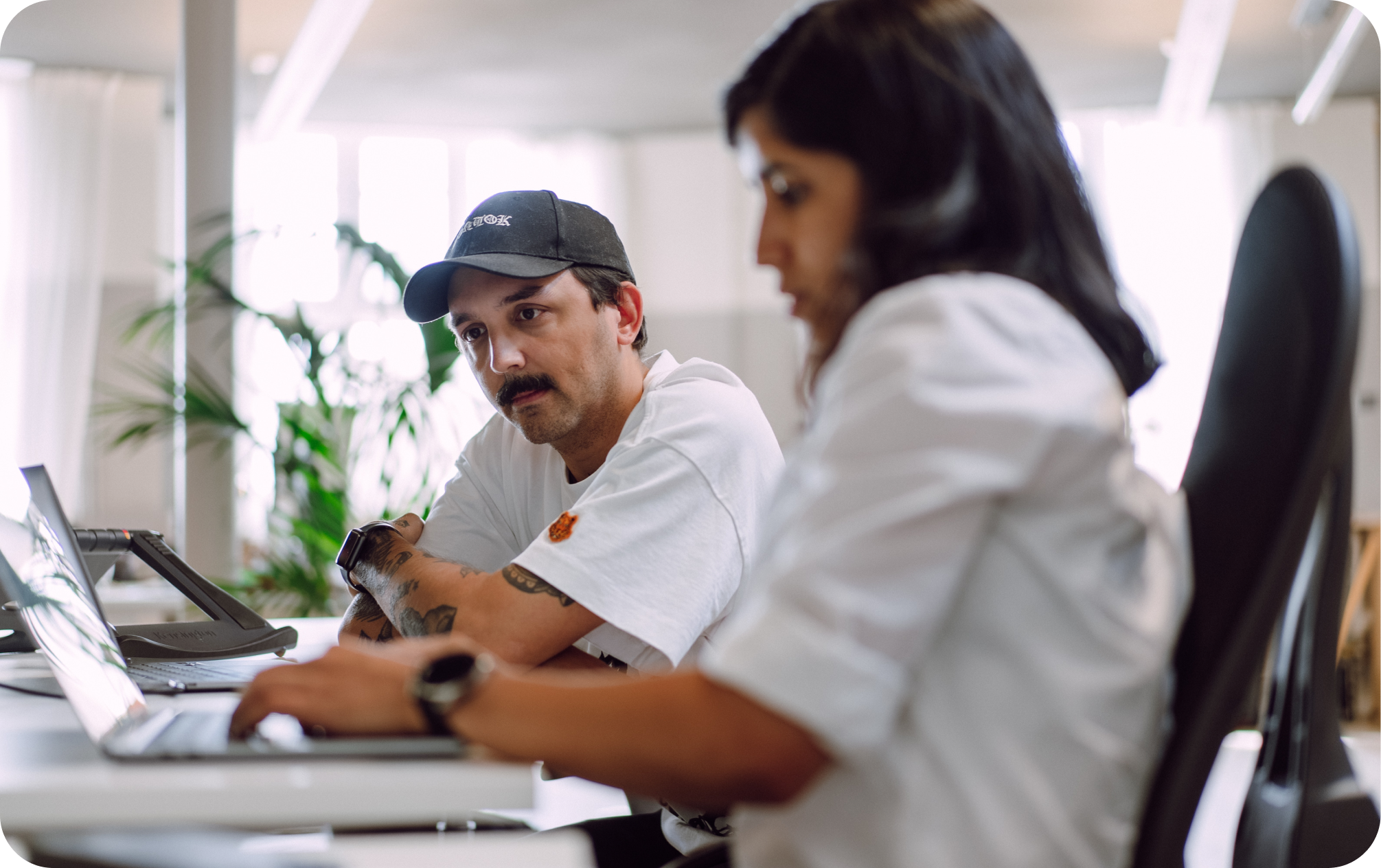 Today there are a lot of discussions around ownership and what it really requires from people. Making decisions, defining and building processes ... Dealing with uncertainty can't be easy.
"Oh yes, and in the beginning there was a bit of transition for me in this sense. I came from a company with more established processes. I do understand that a startup phase and lack of established processes might scare off many people. At the same time there is always a risk that when everything is defined you might feel stuck with all the processes. I guess that is a matter of personal preferences. For me, ownership enables you to be creative and free, to do the job in your preferred way."
Earlier you mentioned that there are three big areas in which Founda Health gains value to you. So far, we've discussed purpose and technology. What's the third one?
"Teamwork. The way the whole Founda team works. First of all, there is transparency on all sides. I finally got to have a better understanding on how other teams and disciplines work. You understand the rest of the company, and it is amazing to have a broader picture. Another big thing is openness. Everybody's voice and opinion is heard and respected. Everybody is open to trying everything, but not in a chicken without a head manner. We try, evaluate and learn from that. It makes it easy to do things. There's no need to take a discussion and decision through the approval of a lot of people, so little to no bureaucracy. Things go fast and very agile. And Founda is friendly about remote working, which is a big plus – especially in this day and age."