Nuance® Dragon® Medical One
ORdigiNAL, distributing Dragon® products like Dragon Medical One globally, optimizes workflows with ICT solutions like Speech to Text (S2T). With over 20 years of expertise with all aspects related to Speech recognition, ORdigiNAL has been selling, servicing and supporting such solutions through their network of partners worldwide. For every usecase in both Cure and Care ORdigiNAL has the best and proven (mobile) Speech solution. ORdigiNAL is trusted partner of leading companies like Nuance® | Microsoft. Please visit ordiginal.com/healthcare for more information.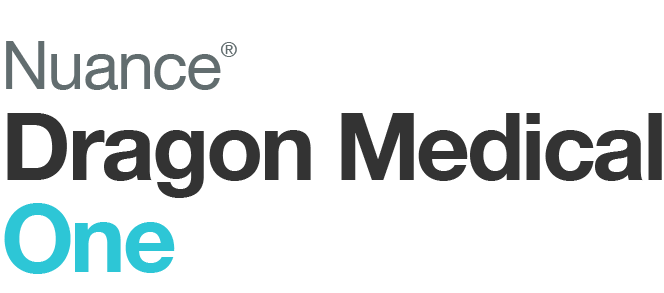 Information ORdigiNAL
Year founded
2004
Country of origin
The Netherlands
Category
Clinical Note Taking,
Patient Health Records
Active markets
Africa, Austria, Australia,
Belgium, Eastern Europe,
Germany, The Netherlands,
France, Scandinavia
Southern Europe
South America
Switzerland
United Kingdom
Active clients/users
50,000
About Dragon® Medical One
Using your voice instead of typing saves over 30% in time. And that is just the tip of the iceberg. Dragon® Medical One from Nuance | Microsoft is a proven Speech 2 Text (S2T) solution specifically dedicated for Healthcare professionals in both Cure and Care that impacts the entire iceberg.
Dragon® Medical One has been used by critical top clinicians like radiologist for many years allowing them to optimize their (administrative) processes with their voice. They easily navigate and adjust the various fields in an EHR or any other application, all with a single voice command. Integrating forms and step by step commands are some of the other features.
This cloud based Speech solution needs little to non-integration. It is also available as an SDK allowing deep integration. The management tool NMC enables super users to share lexicon, basic forms and more on an individual, division and/or organization level.
Dragon® Medical One has an AI driven engine is enriched with deep learning and ChatGPT which makes all the difference on your processes on a daily base. Dragon® Medical One has an out of the box accuracy of 98%, has use-case specific lexicon and is GDPR proof. Dragon® Medical One can also be used in other applications allowing users to further expand impact on daily processes.
What problems does Dragon® Medical One solve?
Dragon® Medical One addresses some of the main challenges we are facing in Healthcare nowadays:
The administrative burden will be at least 50% less by this voice driven workflow,
Users experience less stress to get the administrative job done (should have had this earlier)
More time for Care & Attention!
Who does this solution help?
Dragon® Medical One Speech recognition is acknowledged by Healthcare professionals as the biggest add on when it comes to swift and accurate reporting in EHRs and relevant administrative (repetitive) tasks in other applications like Word and Outlook for instance.
How does Dragon® Medical One improve healthcare?
Next to the above mentioned problems resolved by Dragon® Medical One it also contributes to less burn out, better an up to date reports and more patient centralized care. Psychiatrist can now face patients in stead of typing while the dialogue is being realtime transcribed. The AI enables further support in analysis, summarizing and slot filling, to name a few.
What makes Dragon® Medical One unique?
Nuance has over 25 years of experience in the field of Speech to Text. The intuitive Dragon® Medical One solution has an accuracy over 98% out of the box and comes with AI, deep learning and ChatGPT that really has impact on daily (reporting) processes.
About

ORdigiNAL and Dragon® Medical One
- In Dutch -
Request this integration
Want to know more about Infermedica or integrate with the app?
Become part of the Founda Health Ecosystem
Join us to enable collaboration and innovation in healthcare. More than 40 innovative healthcare applications have partnered up with Founda Health already.
View the the Founda Marketplace