Founda API makes major contribution to accelerating interoperability for healthcare
Cerner is an international organization with full focus on Healthcare IT and active in more than 30 countries. Cerner offers solutions in the areas of EHR, Population Health Management (PHM), interoperability, and data-as-a-service. A conversation with Lead Business Developer Richard Francken about his vision for interoperability, digital data exchange in healthcare, the role of government, and collaboration with Founda Health.
Francken: "Platform thinking is in our dna, we want to facilitate information exchange, that's what the post-EPD world is all about now. To properly organize cooperation around a person, PHM is an important link. We offer hospitals technology, enabling them to do smart things with their data."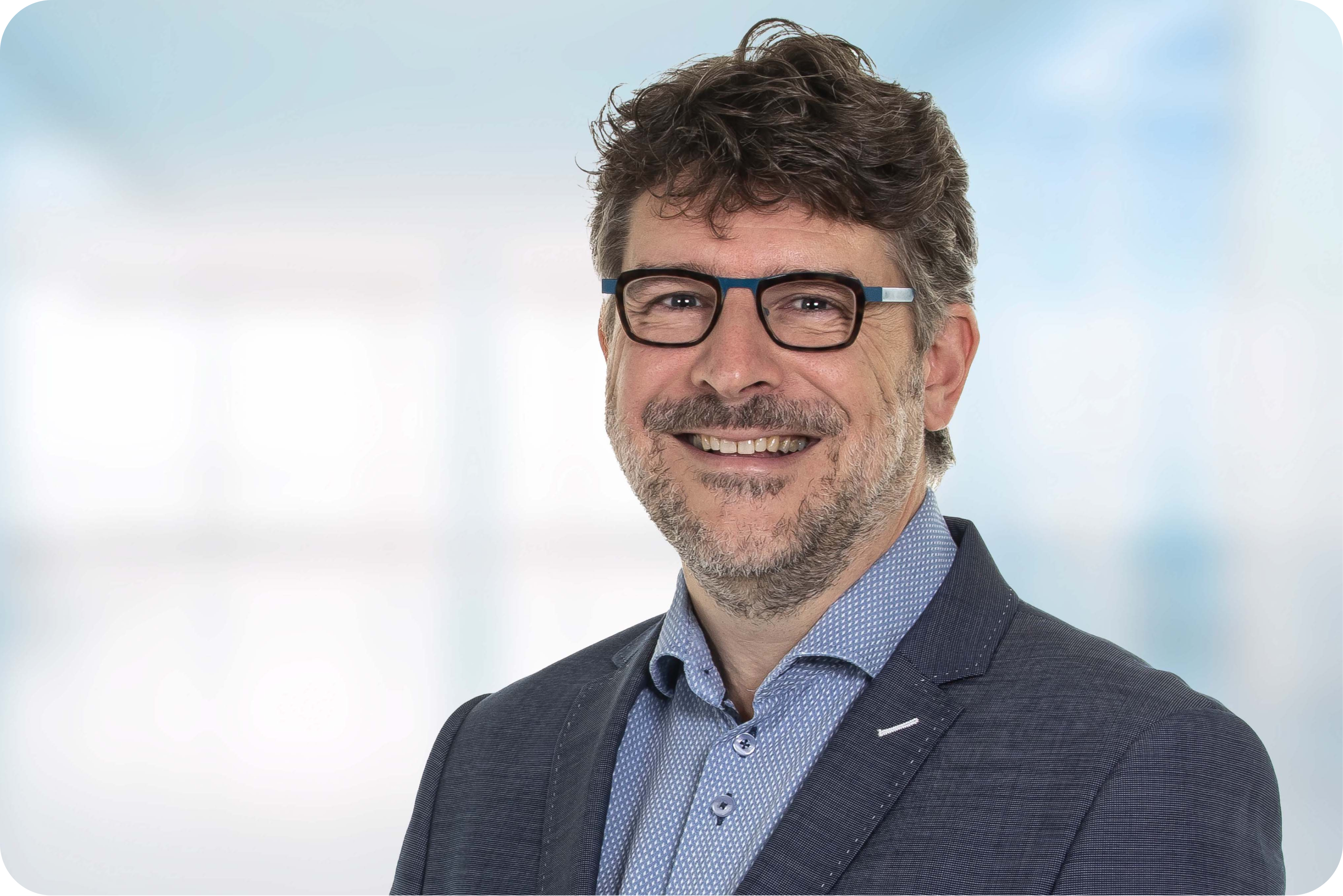 What do you think are the most important recent developments in digital data exchange?
"Patient centricity and interoperability. In the Netherlands many programs around digital data exchange started – in my opinion without an overarching vision. Often only healthcare providers sit at the table with their ICT suppliers. If you really want to put the patient at the center, you have to involve them in the discussions as well.
Realizing interoperability I think is one of the biggest challenges today. In our vision, it's all about semantics; the Unity of Language.
More and more countries are using standards. Although international standards receive attention, local variants predominate. By using international standards and applying localization only in parts (for example, suffixes in our surnames, ed.), you facilitate exchange across the border. The current exchange links with our neighboring countries do not yet match sufficiently. To make the translation, you have to know how."
How do you ensure translation with international standards?
"IHE (Integrating the Health Enterprise) is increasingly seen as old-fashioned. And FHIR as the way to exchange information. Both statements are more nuanced and I'm happy to clarify that: IHE, meanwhile, is much more than an XDS infrastructure, it lets healthcare providers and healthcare ICT suppliers look at challenges across the sector together. The XDS infrastructure arose from the question of how to share radiology images easily. The solution is described in IHE profiles that show how this, based on standards, can be realized. IHE profiles describe how to solve specific challenges using international standards and how to implement them.
IHE and FHIR can therefore not be seen separately. Thinking in platforms (such as LSP, Zorgdomein and XDS infrastructures, ed.) does not exclude anyone, you ensure connection. IHE does this by supporting new profiles like Mobile access to Health Documents (MHD) a set of XDS use cases. For us, FHIR is one of the standards by which you achieve interoperability. Converting everything to FHIR at the push of a button is just not realistic."
Who think that should be the case?
"Partly within the HL7 Community, in which I also participate, in addition to the IHE Community."
So those are two different worlds?
"Yes, IHE started with profiles on radiology and describing work processes. We have to reinvent ourselves, determine what our position is in information exchange and what role we want to play in it. To reason less from technology is an important step, in my opinion. HL7 comes from a different angle, that of medical, financial and administrative information exchange."
Different how?
"IHE looks at challenges in healthcare, maps processes and describes how to solve challenges with international standards (including HL7). For me, the emphasis with HL7 is more on technical interfaces to allow healthcare information systems to exchange information. Think of lab results, for example.
In the Twiin program (Dutch national data exchange guide, ed.), those worlds came together nicely. It's not a competition. It's about platform thinking, how you support clinical workflow and how you make information available, not about technique A or B.
It always yields fascinating conversations when a healthcare provider says, 'My EHR can't exchange information.' Then I say, 'Anything in your database can go out and land elsewhere.' A healthcare provider's challenge lies in the fact that the other party has wishes for how information should land there. We achieve seamless exchange where, in a region or a network of trusted providers, you indicate which providers you trust. Whereby they can view patient information integrally within our EHR."
How does this relate to a personal health environment?
"In a personal health environment, a (ICT supplier of a) healthcare provider makes information available via pull at the request of a healthcare user. In a healthcare network in which healthcare providers work together around a patient, they are already allowed to view that information (consent given). It offers advantages if healthcare providers do not have to register information first, the patient brings it to the PBM and in turn shares it further with another healthcare provider. You want that information available integrally."
Especially a benefit to the healthcare network?
"The quality of care for the patient improves, even if they are not in control at the time. A tricky discussion, because if a patient sends incorrect data to a healthcare provider, who is responsible? We have no experience with that yet. In my current PBM, I don't yet see any information from my GP or hospital. But they are on the same network, and because I had already given permission there, they can see each other's information."
The patient as part of the treatment team?
"Yes, it's all about collaborative decision making now. How can your health care provider help you within your capabilities and wishes? Doctor Google was a trend in recent years. Still, not everyone in the Netherlands is digitally proficient. You have patients who want to have and know everything, a group that only wants information after they have talked to a doctor and a group that prefers not to know anything out of fear."
Yet the (Dutch, ed.) government is pushing legislation around electronic data exchange?
"Yes, because we still fax and that's easy, don't forget that. And information exchange in the Netherlands is still only partly digital. We have a lot of XDS infrastructures, yet little data passes over them, partly because implementations are perceived as difficult. Another cause is the fact that multiple channels are used. Think of LSP, Healthcare Domain or direct communication. That's what we mean by platform thinking. All these techniques should be able to link with each other, without one excluding the other. The current subsidy programs (including VIPP programs, ed.) cost the government a lot of money. And in fact, they all do the same thing, for a point solution.
That's why I welcome the MedMij standards, which incorporate the zibs (healthcare information building blocks, ed.) and BgZ (Basic Healthcare Data Set, ed.). That helps, especially for international organizations. If grant programs cooperate better, hopefully, once the grant stops, developments will not come to a halt."
So what can the government do?
"I don't know if you always have to look at the government. I'd like to see a utility for permission, for example. The government can outsource that just fine, just like for water and electricity supply."
How free are hospitals in their choice of technology?
"Many hospitals are outsourcing IT through managed services because the current IT demands are huge for them. That's fine, that way they still have control over how data goes out. Although it doesn't work that way everywhere. It therefore remains important as a hospital to clearly specify your requirements, and that is quite difficult."
Making information available in a personal health environment is pull, you said. Do you think push, writing information to EHRs, is too difficult technically?
"No, not at all. There are underlying issues at play, though. First of all, the record keeping, which is done on the basis of the Medical Treatment Agreement Act (WGBO). This requires the healthcare provider to keep a record, under his/her direction. So writing data from a PBM directly into the EHR will not happen overnight. After all, is that data of sufficient quality and which data is involved in which medical context? A healthcare provider will always want to confirm the data, or it must be, as in our vision of Cerner Seamless Exchange data from a source trusted by the healthcare provider.
Within the EHR, this then requires a feature that allows the data to be acquired and/or that you display the data integrally in your EHR, as we do with our community viewer."
As a healthcare provider, how do you know how ICT can support your healthcare organization?
"ICT should be a substantial part of the curriculum in the education of healthcare professionals. They need to learn how automation helps them in their work.
I say this from the outside; I am not medically trained. I first worked in defense and then was active in automating business processes, especially in finance. When you optimize work there, it means fewer operations and therefore more time to make money.
Making money and making people better is, of course, not a fair comparison. Making people better shouldn't make you any money at all. When technology is taken care of, it does leave more time for the patient."
How did you get in contact with Founda Health?
"We have a global partner strategy. One of our partners in the Netherlands is healthcare service provider (DVZA, ed.). We do not choose that role because of the too fragmented local landscape. We work globally. We prefer to make everything immediately for the international market, with international standards. We refer our customers to Founda Health, their API linked to our applications.
Founda, like us, thinks in platforms. They provide the link to Cerner, allowing our client to select any DVZA, so we don't have to integrate with any of the DVZAs separately. As a trusted partner, Founda supports our customers, the hospitals, as a "translation server. They ensure that data is accessed through their linkage. That helps interoperability. So the Founda Health API is a great solution for our customers and a boon to accelerate interoperability for healthcare."